Las Vegas, NV
Wonderful experience! Scott was very communicative and answered all my questions. We would definitely recommend them and use them again in the future!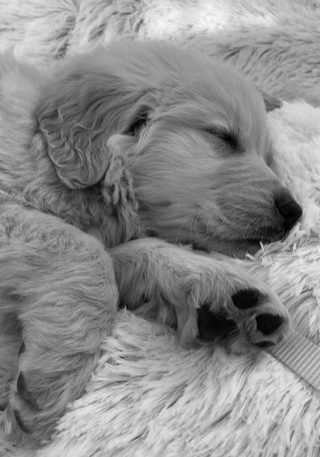 Las Vegas, NV
Thank you Scott and your family for making this such an easy process. We are so thrilled to have one of your pups in our home. Picking her up was easy and you had all the proper documents in hand. Would totally recommend you to any of our friends or family.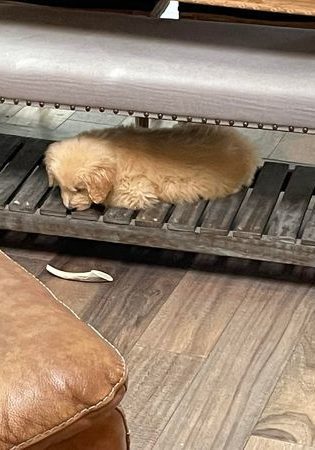 Boulder City, NV
We got our golden retriever puppy from them it was a great experience and my puppy is the best I have ever had ! The best disposition and SMART!! I would recommend this breeder to anyone and have already to many of my friends!!
Las Vegas, NV
From the beginning, Scott was very friendly, knowledgeable, transparent and professional. He was answered all of our questions about our beautiful new lab puppy and made the process of adoption as smooth as possible. Thanks so much for our new addition!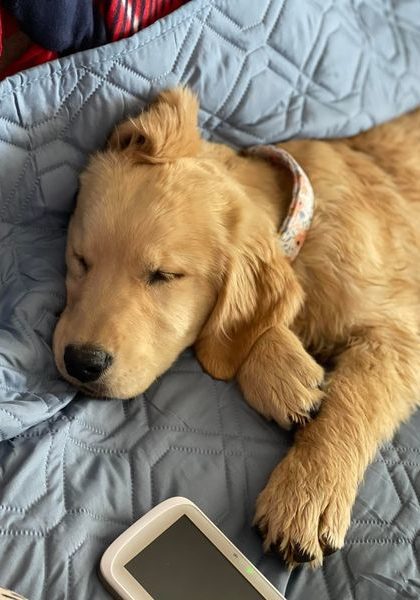 Fontana, CA
We LOVE our Golden from Sevier River Retrievers!
She is so sweet and great with kids. We were nervous about getting a puppy with our other dogs but they love her and she loves them! I am so happy
I've been wanting a Golden ever since my childhood golden passed away. I really appreciate how responsive Scott is and know I could ask him anything and he'd get back to me quickly. Thank you so much for my beautiful pup!!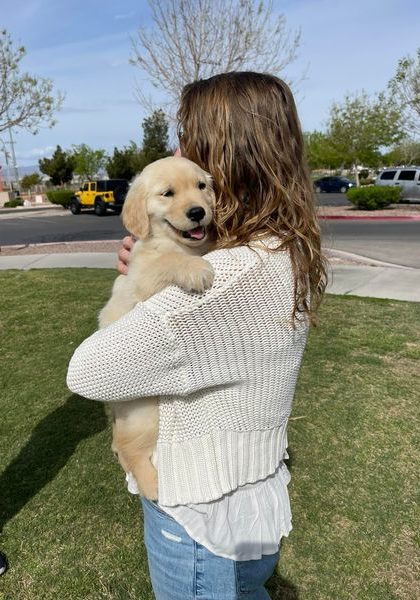 Las Vegas, NV
I just got the most beautiful, loving puppy! He was delivered to Vegas, with all the paperwork, chipped and ready to come home with me. Scott with Sevier River Retrievers was very helpful and kind. Definitely go get self one of these amazing dogs from this breeder!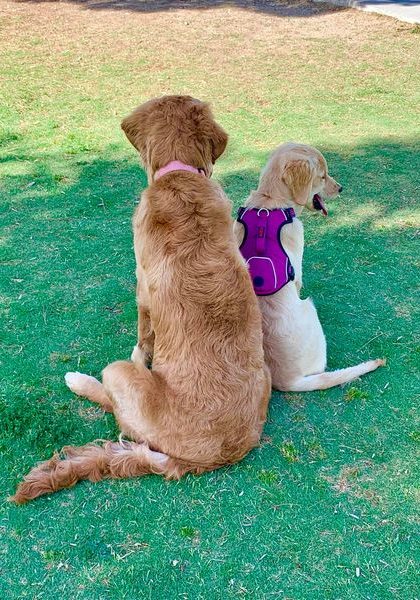 Las Vegas, NV
SUCH an amazing experience with Scott and his wife at Sevier River Retrievers! They are super fast with communication and responded within minutes to all of my questions. We already had a 7 month old Golden and wanted a companion for her. Scott delivered our new baby to Las Vegas and we could not be happier with our new beautiful puppy! Her temperament is amazing. It was immediately obvious that she had been very well nurtured and loved in her first few months of life. She was comfortable and secure and immediately bonded with us and her new sister. She was delivered clean, fluffy and happy! We absolutely adore her and her super lovable personality. She is a great snuggler - which immediately told me Scott and his family raise their puppies with love and compassion. This could not have been a better experience. SO thankful to Sevier River Retrievers! Charlie Girl is happy to be HOME.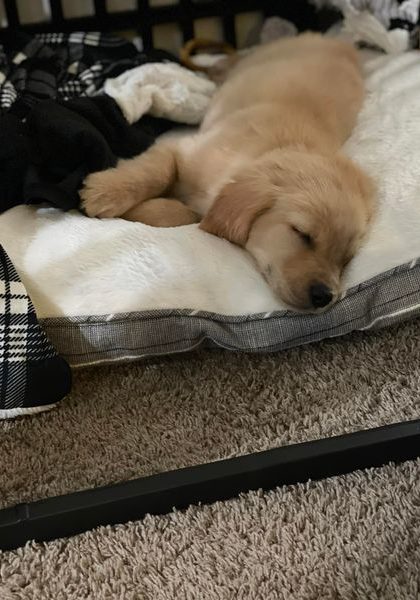 Las Vegas, NV
Sevier River has brought our little man Ranger to our family, we are absolutely in love with him. The process was easy and they are very responsive to any questions. I would recommend them to anyone! We are planning to later on buying a sibling for our little one from Sevier River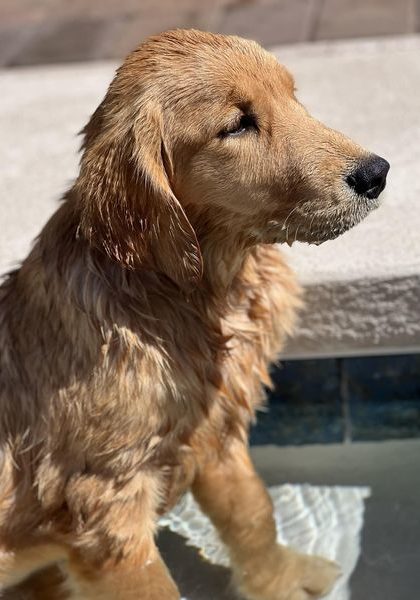 Las Vegas, NV
Scott, we cannot thank you and your family enough for this beautiful addition to our family!! You've been nothing short of amazing throughout the process, and you create the most gorgeous puppies. Thank you
Las Vegas, NV
We got an amazing golden retriever puppy from Scott! Jasper is smart, full of energy and extremely adorable!
Henderson, NV
Thank you to Sevier River Retrievers for the amazing communication and for guiding us throughout the whole process. Everything went smoothly, Scott and his family are super friendly. I would highly recommend them to whomever is looking for a new addition to their family. Finally at last I have my own baby girl.
Las Vegas, NV
Scott and his wife provided awesome service! He was so informative and kept us up to date with photos along the way. I would highly recommend them for your next dog! We love our new fur baby and he is healthy and happy in his new home! Thanks so much for giving us our baby Kona!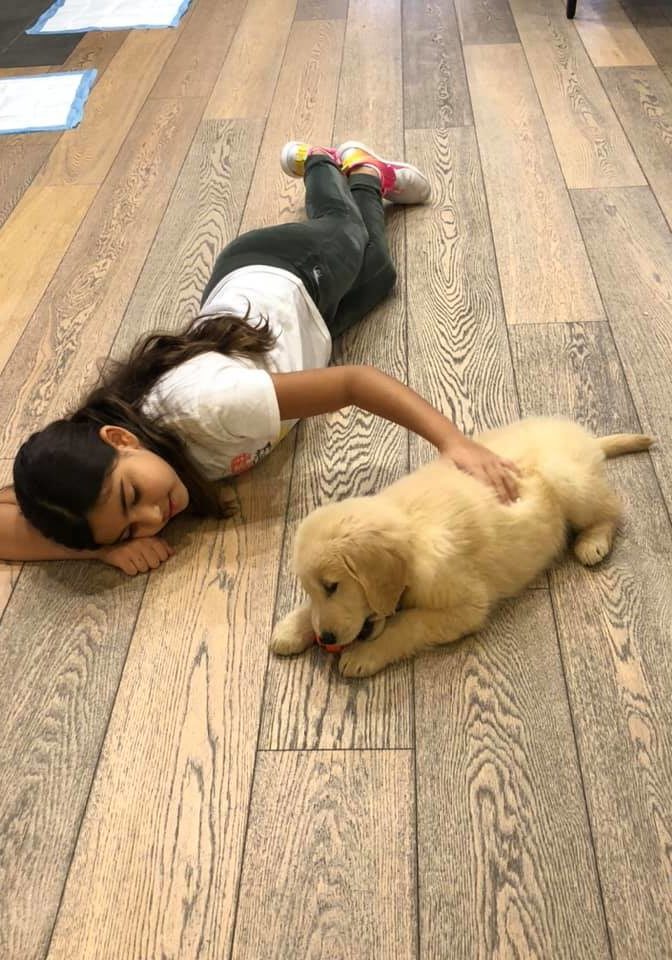 Woodland Hills, CA
Oh my gosh! What an emotional day!
Thank you Scott and his family @ Sevier River Retrievers for helping me surprise my kids!
Bamba is such an adorable, energetic, friendly, healthy puppy! Oops! Can't forget handsome
he's a blessed addition to our family
It was amazing to work with you, Scott, thank you for your patience and professional answers for million questions I had
in this crazy world that we live in these days, scammers are, unfortunately, so common (!!!) finding Sevier River Retriever are REAL, HONEST and CARING breeders was exciting, to say the least.
thank you for making me assured!
I will recommend you guys to anyone who's looking!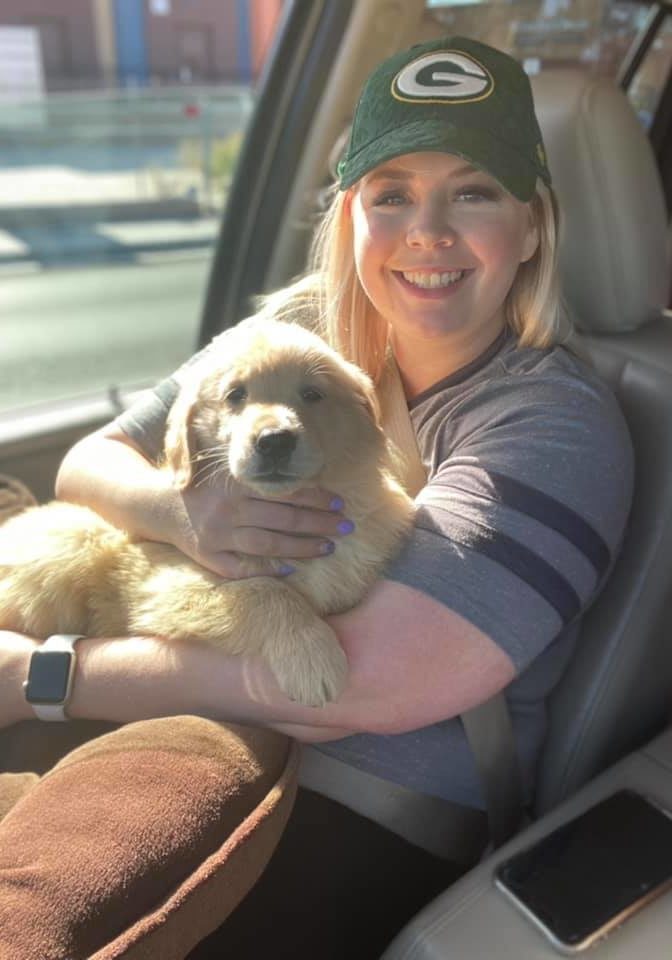 Las Vegas, NV
I am so in love with our puppy and I literally just got him two hours ago! LOL my daughters I have five of them are absolutely in love with him to this was such a great experience, yes you have to put a deposit down but it's business! These are some amazing people that are doing an amazing thing!!! These babies are absolutely amazing!!!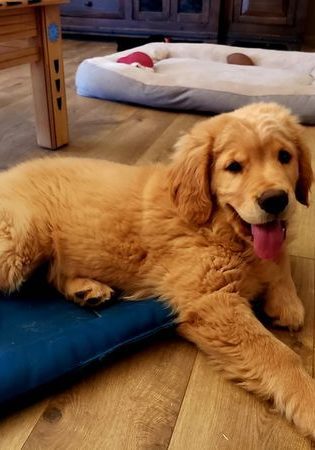 Tucson, AZ
We bought a GORGEOUS golden retriever from them and had a great experience. We live in Tucson, AZ so everything had to be done through messages and videos. They were great at answering all my questions and keeping in touch with me. Our puppy, Poseidon, is now almost 14 weeks old and our vet said he is one of the better conformation retrievers she has seen. They breed for quality! Would highly recommend!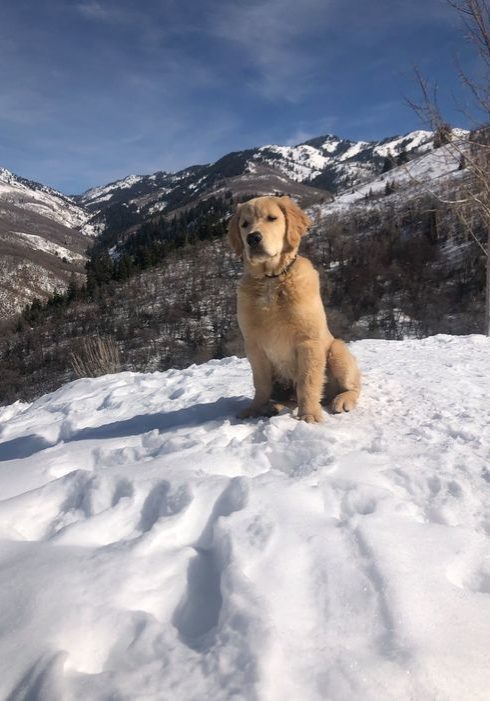 Salt Lake City, UT
We couldn't be happier with our pup from you guys! 4 months ago, and he sure is growing fast!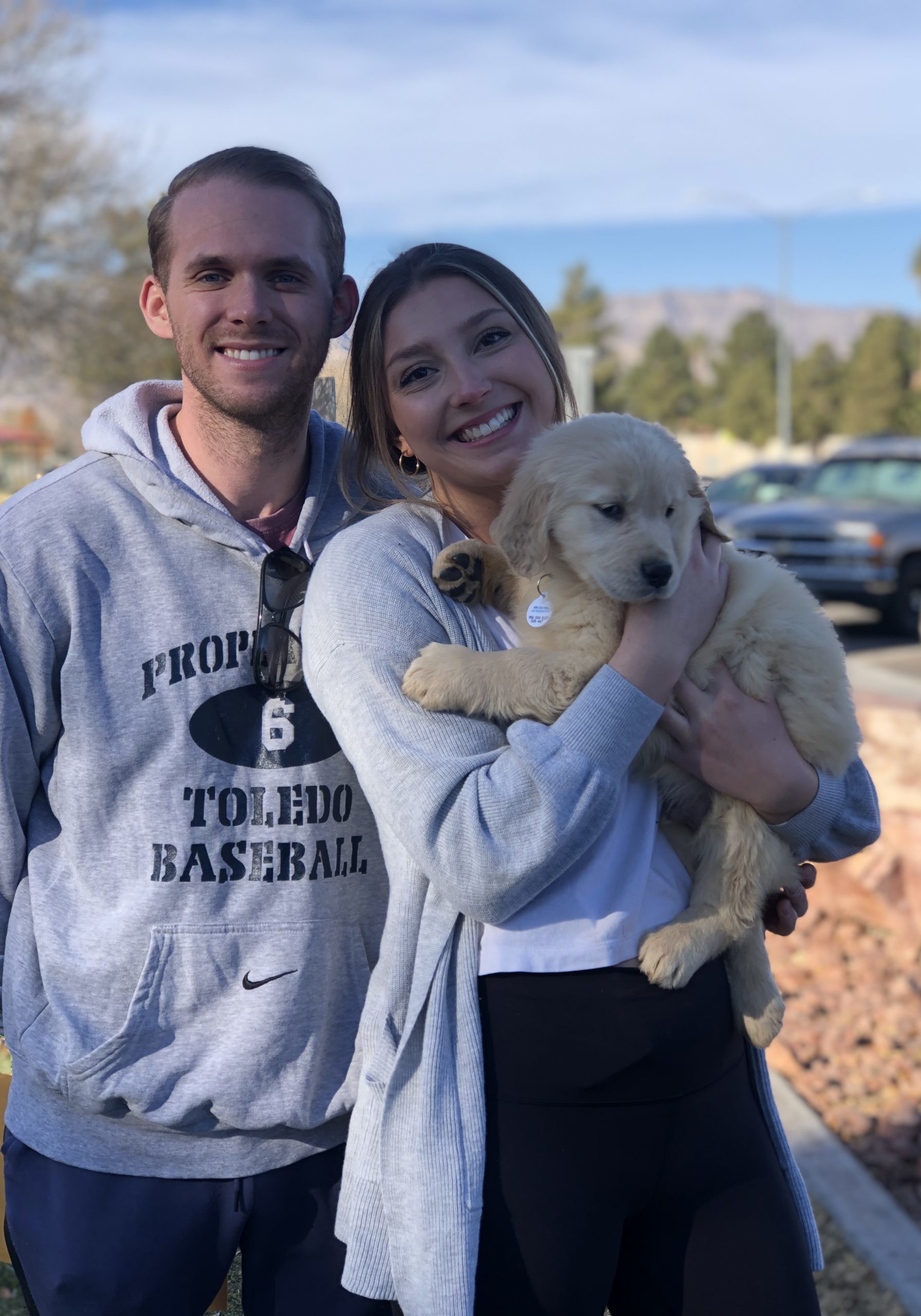 Las Vegas, NV
Great experience! Scott kept us well informed on the puppy's health and sent pictures weekly! We love our pup!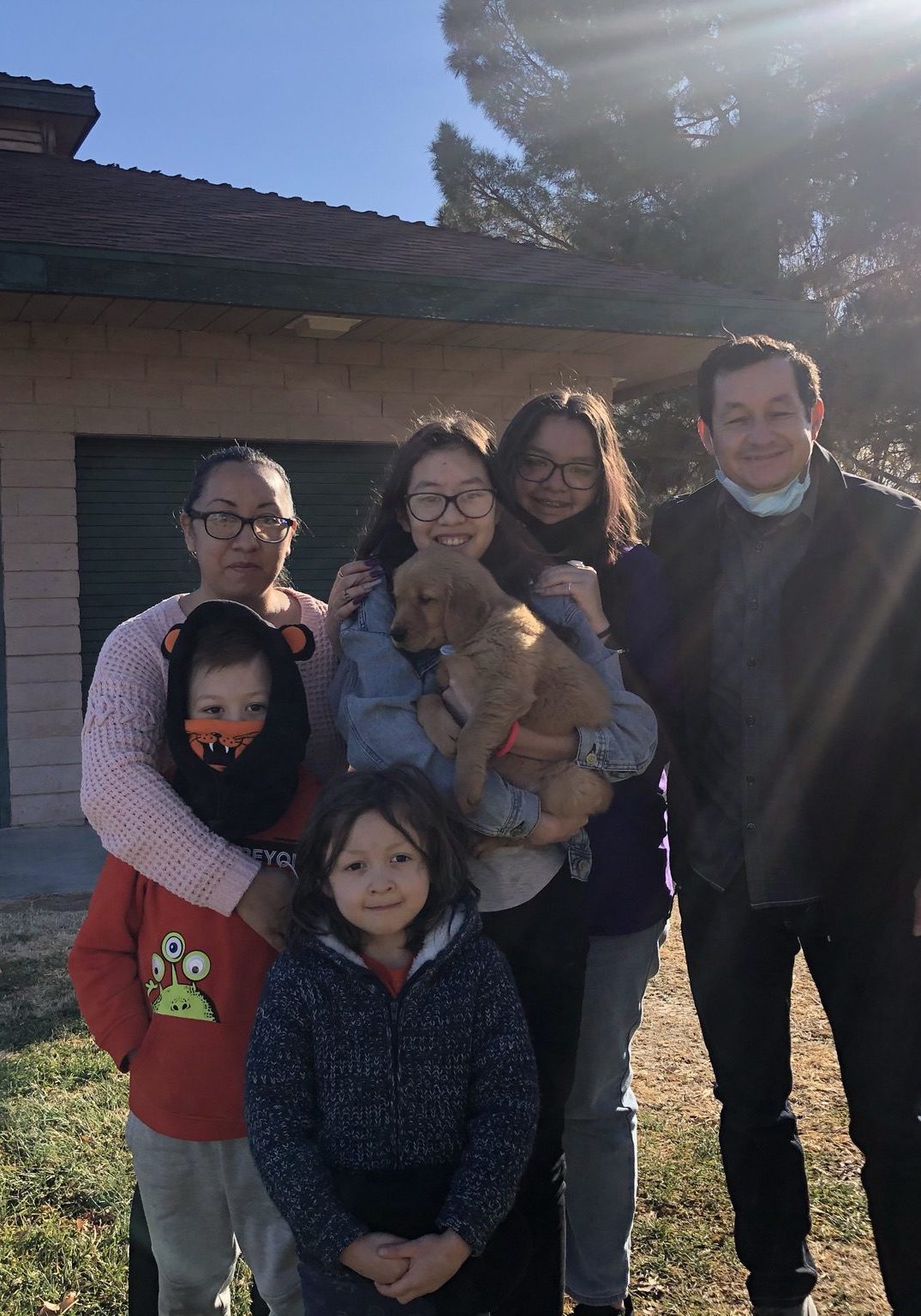 Las Vegas, NV
We recently got our puppy from Sevier River Retrievers. It was the best experience, Scott was always available to answer our questions and updating with news about mom and puppies during the whole process. I Highly recommend Sevier River Retrievers. Puppies are cared and raised in a Family environment which makes an easy transition to their new home. Our new fur baby is such a sweet loving girl and we couldn't be happier. Thank you Scott!!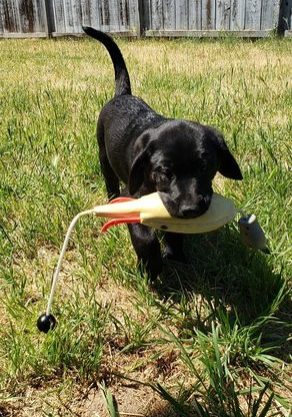 Modesto, California
Scott is very knowledgeable and kept us updated throughout the puppies getting old enough to go to their new homes (we put down a deposit 2 days after our puppy's litter was born). He was very, very nice and quick to answer questions. He helped guide us in selecting our puppy for what we wanted to achieve with her, family dog and bird dog. We have had our puppy a week and she is amazing! She is out of Shadow and Jake. We have been working with her a little bit on retrieving the dove decoy and she is a rockstar! We highly recommend Scott and Sevier River Retrievers for your next lab puppy! Thank you Scott for allowing us to become apart of the Sevier River Retriever Family! Meet Dixie!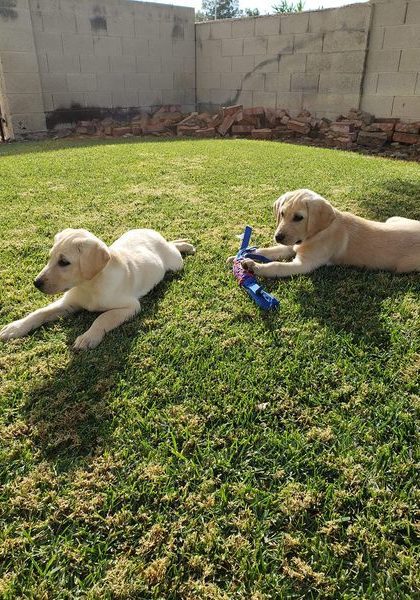 Las Vegas, Nevada
The folks at Sevier River Retrievers were wonderful to deal with. The puppies are happy and healthy, they are loving their new home! We highly recommend them!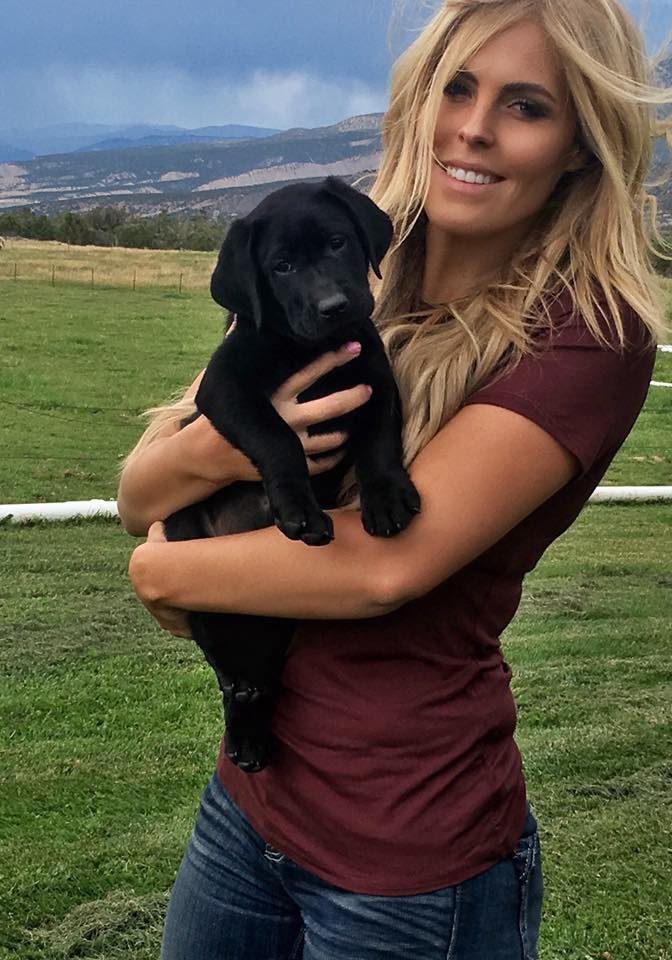 Castledale, Utah
I bought a pup from Sevier River Retrievers out of Shadow and Chase. He has been such a great pup. He showed the hunting instinct at a very early age. He is so loving and a good companion. Scott and his family were easy to work with. I went to check out the puppies and there was no pressure to buy one, no talking me into anything. They were able to answer all of my questions without hesitation. The dogs were kept in very clean, well-managed kennels. Once I picked out the puppy I wanted, Scott made sure to give him his first shots, filled out the papers, and even sent me home with a few large zip lock bags of the puppy chow my pup had been eating to make his transition that much easier. I would definitely buy from these guys again and have already recommended them to any friends looking for a great lab.
Las Vegas, NV
Thank you Sevier River Retrievers we absolutely love our little man Huntington! Such a great process of getting the little guy! So grateful!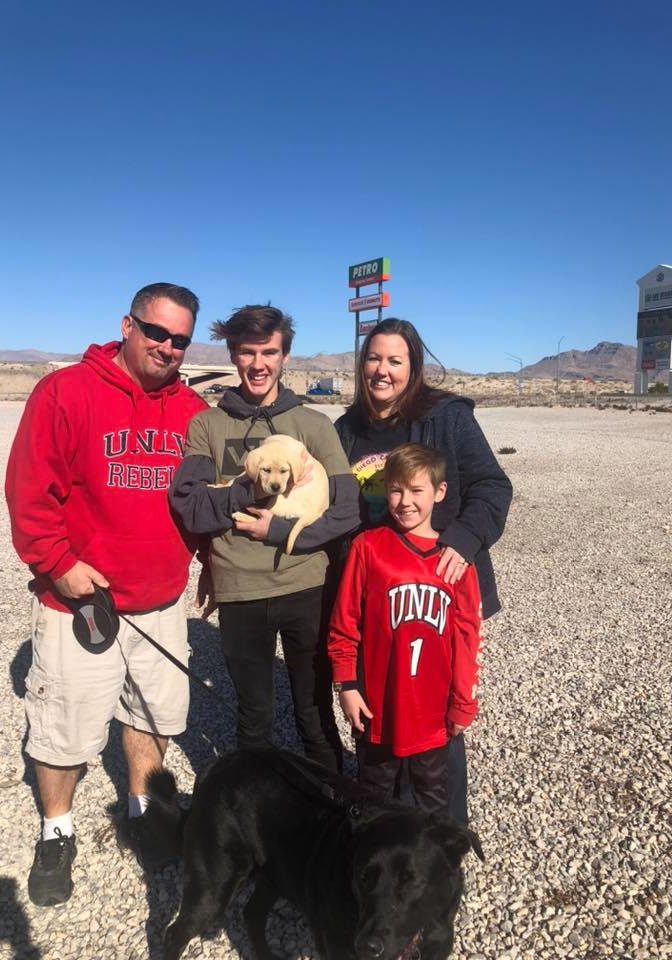 Las Vegas, NV
It was an easy, straightforward experience. Scott and crew were great to deal with. We love our new addition to the family. What a great experience.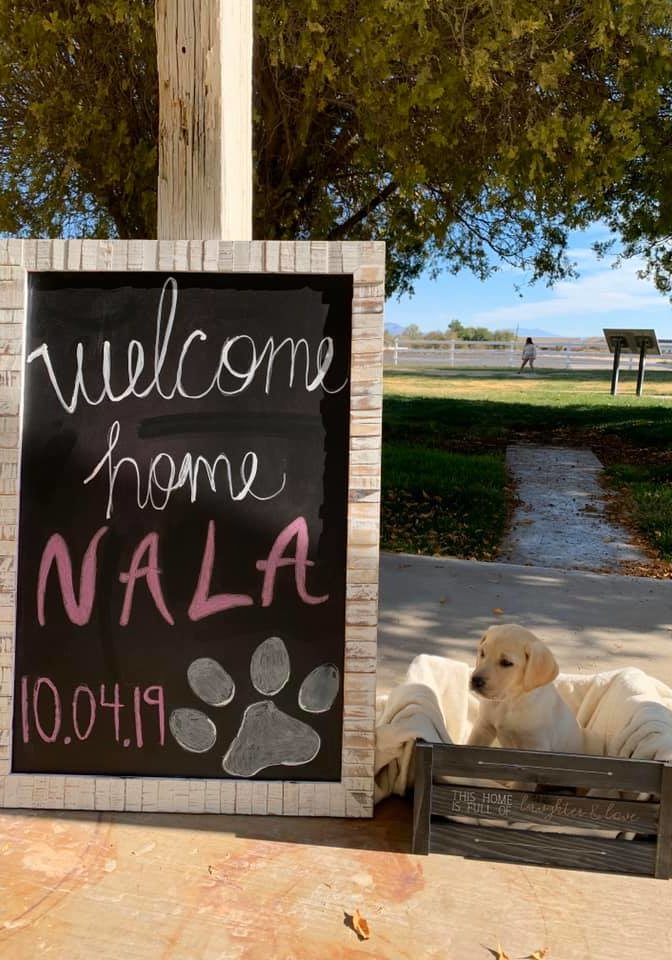 Las Vegas, NV
Just brought home our puppy! Scott is super easy to work with, responds back quickly, and answers your questions in detail. He is very knowledgeable and professional. We love our Nala and highly recommend if you want a smart, loving puppy!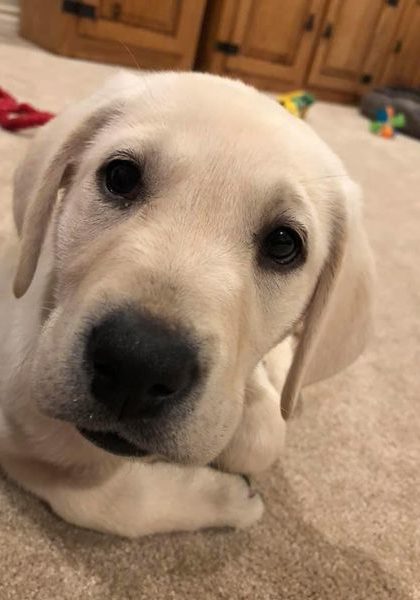 Las Vegas, NV
We picked the orange male-sight unseen. Scary-yes, but Scott answered all of our questions. Our pup-Elliot, is so intelligent. He picked up sleeping in crate at night day 1, has used the doggie door to do his business, he's very quiet and respectful. He learns very quickly. We are definitely pleased and relieved that we made a good choice with Scott and his pups.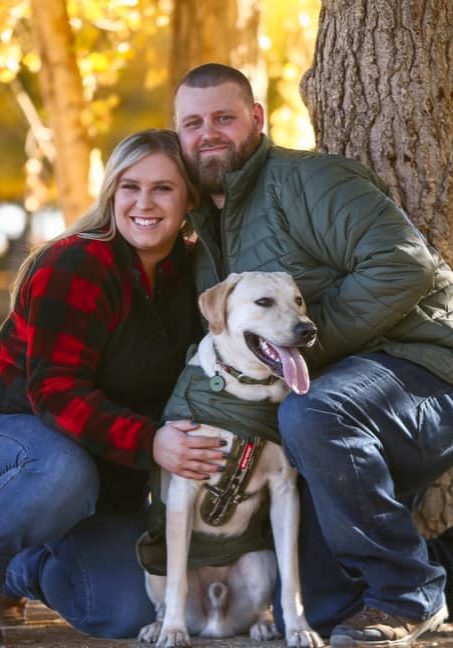 Las Vegas, NV
I had the best experience with Sevier River Retrievers. They keep it professional, respond in a timely matter, & deliver with the cutest labs I've seen. They're 100% legitimate & very friendly. 5 out of 5 stars
My family and I are so happy with our newest member.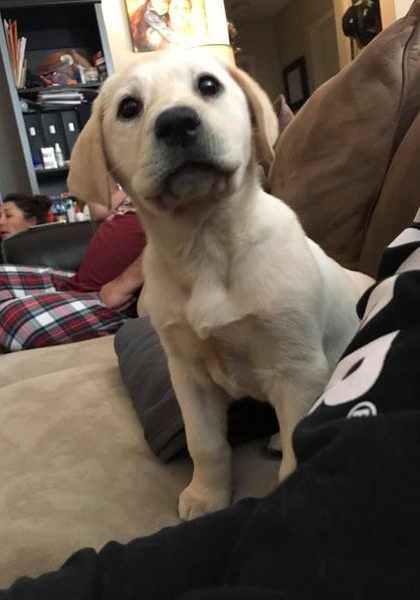 Las Vegas, NV
This was such an easy and awesome experience. I wanted to bring a puppy home for my kids (and I) for Christmas. Scott was so helpful, and his lovely family delivered my sweet girl to Las Vegas right before the holiday. There's nothing to be wary of, perfectly legitimate, and I recommend it 100%. Thank you guys so much. So grateful that this all worked out the way it did.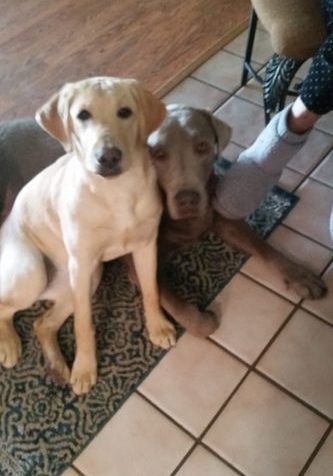 Las Vegas, NV
We absolutely love our baby we purchased from Scott. it was amazing they delivered to Vegas and when we sent a message they replied within an hour. it was an awesome experience and couldn't be happier! !!!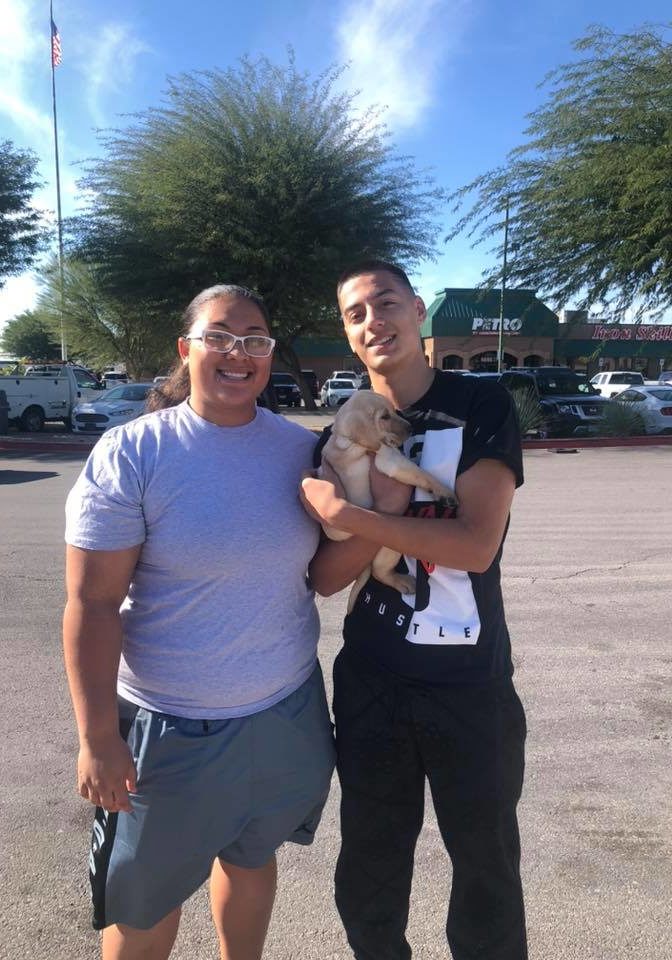 Las Vegas, NV
Very sweet people and it was an easy and great experience! We are very lucky to have one of their puppies. Thank you so much!!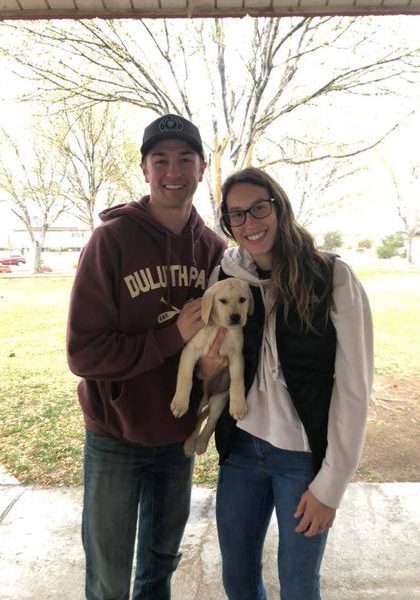 Las Vegas, NV
Sevier River made it so easy and are very friendly which made our experience great! We love our new pup! She is so smart and adjusting really well!